When Demar Hamlin went into cardiac arrest during Monday Night Football on January 2, the entire nation was sending him thoughts and prayers.
A Buffalo Bills safety was given CPR for nine minutes on the field and had to be resuscitated.
As frightening as the scene was, every update Hamlin had since the moment he entered the hospital seemed to be positive—some more than others.
Click here for more sports coverage on FOXNEWS.COM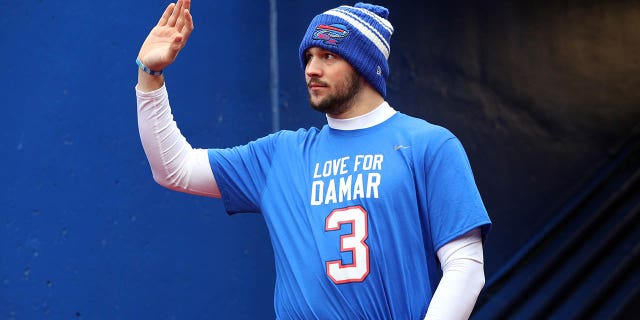 But for Josh Allen, every time he heard Hamlin's situation was getting better, it was a reminder that faith is strong.
"It was kind of a spiritual awakening, really, for me," Allen said on the "Kyle Brandt's Basement" podcast. "I know a lot of other people who may not have had the strongest faith, or not the greatest [or] Strongest Christian followers.
Sometimes sports give us some wild coincidences when we need them.
The day after Hamelin collapsed, Buffalo Saber Tage Thompson scored an overtime winner, his third goal of the night, exactly three minutes into the overtime period. It was also his third hat-trick of the season, and the match took place on 3 January.
Hamlin wears number 3.
It didn't stop there. In the Bills' next game on Sunday, running back Nyheim Hines ran from kickoff into the ground, sending the Orchard Park, New York, redeemers into a frenzy. But what's even crazier is that it's been—you guessed it—three years and three months since the last time the Bills returned a kickoff for a score.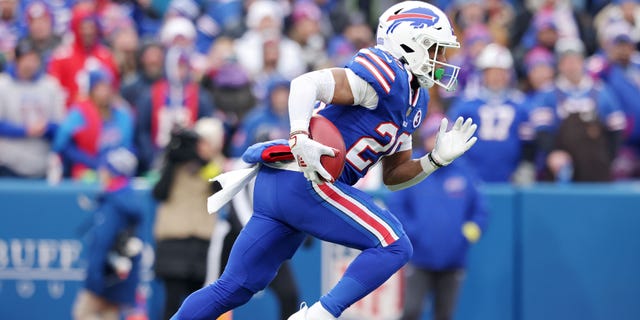 Bills Damar Hamlin discharged from Buffalo Hospital after completing comprehensive exams
Allen was emotional after discussing the game with her, and when he re-watched his media availability from the game post-game, all the emotions returned.
He said, "Tears well up in my eyes as I think about it and rewatch that clip." "For the people who say the NFL is scripted and fake and all of this, I don't think they really understand what's really going on. But then again, up until that point, I had never been exposed to something like this — from play, from experience, from emotion — that didn't shock me." this way before.
"I'll be the first to admit, like, I wasn't the most devoted follower of Christ in my life. I had different beliefs and ideas and things like that, but something took hold of me, and that was so powerful, you know, I couldn't deny it."
"It was just spiritual. I was walking around, just something I was walking around with my teammates saying, 'God is real,'" Allen said at the time. "You can't draw that, better write that. And I was just told… It's been three years and three months since the last comeback, so it's great."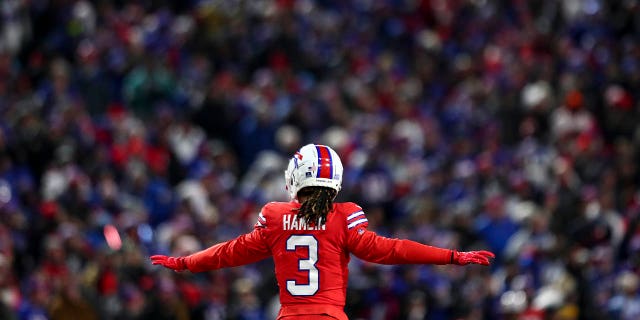 Click here for the FOX NEWS app
Hamlin was released from the hospital on Wednesday, just nine days after the accident.
The Bills will host the Miami Dolphins in a wild card game on Sunday, and there is widespread speculation among fans that Hamlin might lead the team out of the tunnel to open the game.