Taking a look at the state of the US markets and economy, DoubleLine CEO and CIO Jeffrey Gundlach, also known as "The Bond King," warned America is headed in an "awful" direction on "Making Money With Charles Payne" on Thursday.
"I find it appalling that we understand the tragedies that happen because six, eight, 15 people are shot, that's appalling, and it has such an impact in the mainstream media," Gundlach told host Charles Payne. "But people are dying from fentanyl in very large numbers every single day."
"Why don't we stop him?" He completed. "And the only answer to that question I can give is because we don't want to. And that's a horrible answer because we're allowing all these deaths."
Gundlach wrote an open letter to President Biden on Twitter in October, calling on his administration to address the border crisis and the illegal activity taking place along it.
Billionaire Bond fund manager Jeffrey Gendlach warns of a real recession in 2023
"Dear President Biden, please be tough on fentanyl right now," he wrote on Twitter. "It's a much more pressing issue than it ever was, and one that I've focused on for decades. An average of 300 Americans die every day."
After Biden's first visit to the border this week, Gundlach expressed disappointment that the president had not dealt urgently with the fentanyl deaths.
"We know it's coming through Mexico, the Mexican border. We know it's coming from China, and yet we're not doing anything about it. And I have to scratch my head and ask the question, 'Why are we allowing all these deaths because of this fentanyl specifically?'" "I wish we were really interested in some of the core problems, rather than always focusing on billion-dollar spending bills that no one reads."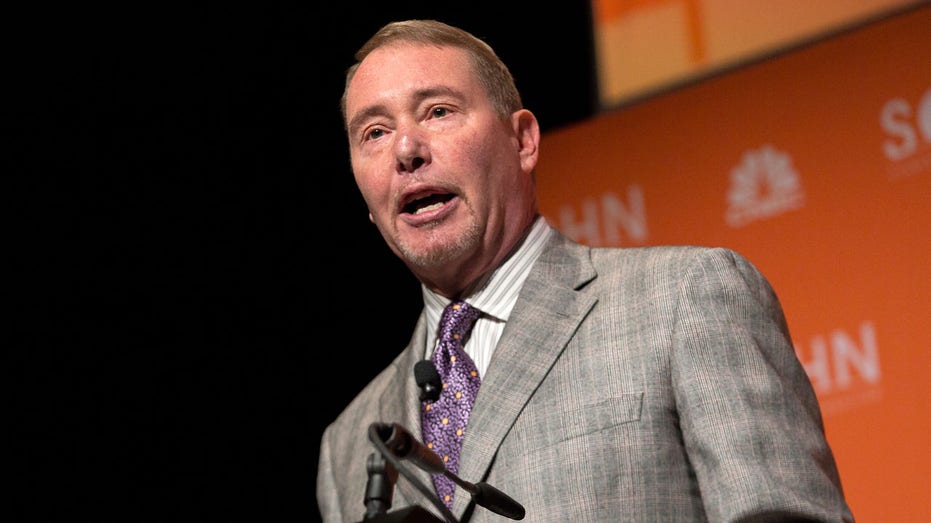 Expanding on the Biden administration, Gundlach weighed in on Federal Reserve Chairman Jerome Powell's framework, saying a "radical shift" could come from the central bank under the right circumstances.
"If the treasury is for two years [yield] It drops below 4%," Bond King explained, "I think you're going to see a dramatic shift in the Fed's rhetoric… There are a lot of recessionary signs that are starting to wane now." The leading economic indicators are [sic] Always very important. It's very negative…so the Fed just needs to get along with the bottom line."
Powell has, so far, raised interest rates quickly to avoid a "long-term inflation problem," according to Gundlach, claiming that the consequences of "entrenching" due to inflation can be worse than a mild recession.
"The net result of entrenched inflation and high inflation expectations has led to an already intractable problem," he said. "I really think he should stop worrying so much about the inflation problem at this point, though, because inflation is coming down and it will definitely go down further in the next few months…the question is really, what happens next?"
Get FOX action on the go by clicking here
When it comes to rising interest rates, Gundlach advised investors to listen to the bond market more than the Fed and consider converting their portfolio from 60/40 stocks to bonds, to a 40/60 balance.
The bond king cited the "massive income" of acquiring a mix of bonds, including high-yield bonds, corporate bonds, emerging market bonds and asset-backed securities.
"Thanks to the increase in interest rates, bond portfolios fell in the 1980s or even the 1970s in parts of the credit market. And it's very easy for 75 bonds to go up to 85 or 95," Gundlach explained. "That sounds like potential profit from the stock market. That's a good case. You have four times the income stream and less negative, so bonds are really cheap compared to stocks."
Read more from FOX BUSINESS