Eddie Nketiah scored twice in the second half to help Arsenal secure a comfortable 3-0 win over Oxford United and set up an exciting FA Cup fourth round match at Manchester City.
Arsenal will travel to the Etihad in the last weekend of January thanks to a vastly improved performance during the second 45 minutes at Kassam Stadium.
Mikel Arteta's side failed to score a single shot on goal during a drab first half as Premier League leaders Oxford frustrated, but Mohamed Elneny put them on their way 10 minutes into the second half with his first goal of the season.
Nketiah then confirmed Arsenal's progression to the fourth round as he continued his fine form in front of goal with two neat finishes that ended stubborn Oxford resistance.
Player ratings
Oxford: McGuinty (5), Anderson (6), Moore (6), Long (6), Brown (6), Pat (6), Branagan (6), Murphy (6), McGowan (6), Bowden (7), Taylor (6).
Submarines: Wildschut (6), O'Donkor (6), Goodrham (7), Fleming (n/a), Johnson (n/a).
Arsenal: Turner (7), Tomiyasu (7), Holding (7), Gabriel (7), Tierney (7), Lokonga (6), Elneny (7), Vieira (8), Saka (7), Martinelli (7), Bitmap (9).
Submarines: Zinchenko (6), Xhaka (6), Smith Rowe (6), White (unknown), Marquinhos (unknown).
Match player: Eddie Nketiah
Nketiah continues to shine while Vieira shines
Arsenal went into their League One match against Oxford having won 19 of their 24 games this season and had a solid squad, despite making seven changes from the disappointing 0-0 home draw with Newcastle.
But Arsenal didn't look like the jubilant side who opened up a five-point lead at the top of the Premier League, with Oxford – who are 14th in the Third Division – holding it back with relative ease during the first half.
Team news
Oxford made two changes, with Murphy and Bowden replacing Goodram and Wildshot
Arsenal made seven adjustments, with Turner, Tommiaso, Holding, Tierney, Elne, Leconga and Vieira replacing Ramsdal, White, Saliba, Zinchenko, Xhaka, Partey and Odegaard.
Saka, Martinelli and Nketiah retained their places in the front three, while Smith Rowe started off the bench
The only moment of danger came when Elliott Moore stopped Albert Sambi Lokonga's shot with his arm in the area, but referee David Coote cleared Arsenal's claim – and there was no VAR process to overturn his call.
Arteta was unlikely to be happy with what he saw from his side and no doubt relieved to see them wake up from their slumber after half-time, as Bukayo Saka saw a shot cleared by Louis Bate from the line.
Elne's header from Fabio Vieira's enticing free-kick finally calmed their nerves, and then the Portuguese midfielder made another pass as he sent a superb through ball to Nketiah, who converted goalkeeper Edward McGuinty before slotting the ball into the net.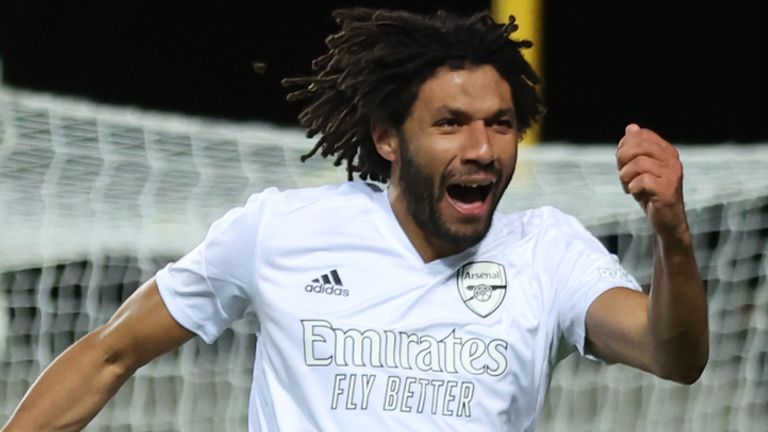 Nketiah then scored his fifth goal in as many games – a huge bonus for Arsenal due to an injury to Gabriel Jesus – with a flashy, exhilarating finish to seal the win.
Emile Smith Rowe gave Arteta another reason to cheer by coming off the bench to make his first appearance since September following hip surgery, while the manager eased concerns about Saka's fitness after the final whistle, despite the striker limping in front of the huge North Londoners. . Derby at Tottenham on Sunday, live Sky Sports.
Sunday, January 15th, 4:00 PM

Departure 4:30 pm

Arteta: Saka is "fine". "Bitmap is a great finale"
Arsenal manager Mikel Arteta was delighted with his squad's depth after his team beat stubborn Oxford in the third round of the FA Cup.

Saka went down twice at the Kassam Stadium, eventually coming off to be replaced by Smith Rowe in the 75th minute after receiving treatment on the field, but Arteta insisted he had no concerns about the England international's fitness.
"He's fine," said the Arsenal boss, who now has five days to prepare his squad to face Tottenham.
Arteta also spoke about Nketiah's form, adding: "Obviously he was waiting for this moment.
"He was patient when he needed to be, but he also had the right mindset and preparation for the moment.
"That's why I think he looks ready and why he's performing the way he is. He showed great composure.
"He's a great finisher, and his timing and decision-making in waiting until the last moment when the goalkeeper was committed shows his quality.
"His understanding, his work rate, I think he's getting better and better."
Robinson: The club's players have been proud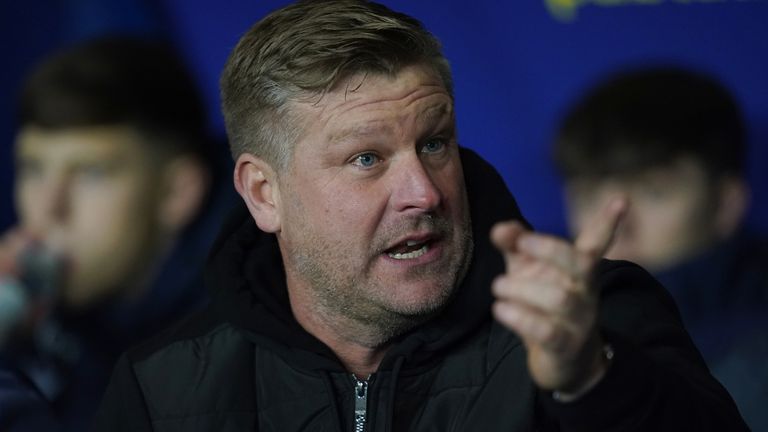 Oxford coach Carl Robinson said his players were "proud of the club" for showing up against the Premier League leaders, while questioning the awarding of the free kick that Arsenal opened the scoring with.
Gabriel Martinelli went down to win on what appeared to be a small mistake, Robinson said ITV: "Question mark as to whether it was a free kick or not, but the ball that is there is why they are Premier League players."
"We lost control of the game in the middle of the second half.
"From my point of view, the players were proud of the club. We fought across the board. They didn't look like a team that was far from the other team.
"We've got good players. This is the first time I've probably had my strongest team to compete with. We've got a good team, a good team – a team that's full of energy and exciting to watch."
What's Next?
Oxford United The next game sees them return to the League One event with a trip to Fleetwood Saturday – Kick off at 3pm.
Arsenal The next round is the North London derby, which Arsenal travel to spurs For a crucial Premier League game on Sunday, live Sky Sports The start of the match is 4:30 pm.
Then Mikel Arteta's side face another huge test in the Premier League Manchester United On Sunday, January 22nd, live Sky Sports The start of the match is 4:30 pm.